One of the best ways to take care of the skin of our face is with Homemade facial masks that allow us to improve the most superficial and deepest layers of our skin. There are several factors that affect our face more than usual humidity, heat, sun, cold… For this reason, it is essential to take into account what type of face masks we should use on these days. Pay attention!
What is the function of a face masks?
Our skin is the largest organ in the body and we need to take proper care of it. However, the face is one of the most sensitive areas and requires more attention, so applying a mask once a week is the most recommended. Thanks to facial masks you can provide light and deeply cleanse the skin of impurities. In turn, you will be able to show off skin with a lot of life and get rid of those pimples and imperfections that we hate so much. Write down some of the ones that we bring you below on the homemade face masks!
HOMEMADE FACE MASKS FOR GLOWING SKIN: 7 OF THE BEST
This year, you have the chance to kickstart the monsoon season on a different and more positive note. Say goodbye to skin dullness and embrace a radiant glow as you welcome the rainy season. Here are some homemade face masks that can assist you in achieving just that…
See Also: 5 Fruits For A Glowing Skin
1- Homemade Avocado and Banana Face Masks
If you have dryness problems and, in some cases, redness, we recommend that you prepare a super nutritious face masks . How are you doing! Take half an avocado , a banana and a tablespoon of honey. Once you apply it, let it act for 10 minutes and remove it perfectly. You will see what result!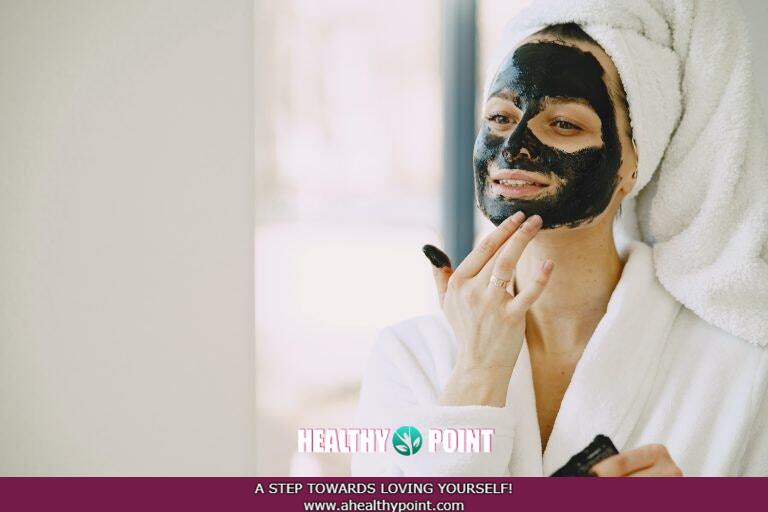 The avocado will provide you with unique hydration and will protect your skin from the aggressions of external agents, so dangerous for our skin health. On the other hand, the banana nourishes, softens and regenerates your face in an incredible way. We have already tried it and you, what are you waiting for?
2- Homemade oatmeal and lemon mask
There are times when we see how we cannot control the shine on our oily skin. For these cases in which we seek to mitigate this excess, opt for a homemade oatmeal and lemon face masks. You will only need to put two tablespoons of oat flakes, two of yogurt and two of lemon juice in a bowl.
Apply it while performing a gentle massage and keep it for 15 minutes . Then, clean yourself without rubbing and you will see how well it works. Lemon has great exfoliating and antibacterial power , thanks to which you can get rid of those blackheads and pimples.
Read Also: Makeup On Acne Prone Skin 10 Tips
3- Homemade Chocolate Masks
The best thing about this type of mask is that it works well for all skin types . Mix in a bowl two tablespoons of unsweetened cocoa, one teaspoon of olive oil and another of cream, the one you normally use. The result will impress you due to the great antioxidant capacity of cocoa .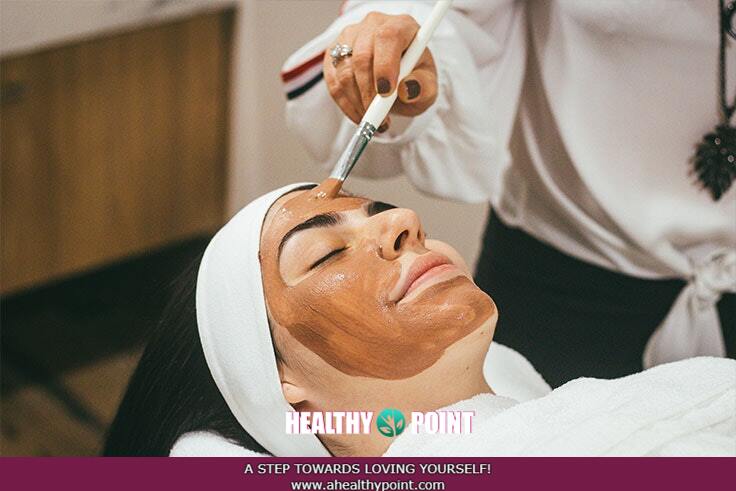 What You Need:
2 bars dark chocolate
2/3 cup milk
1 teaspoon sea salt
3 tablespoon brown sugar
Method:
Melt the chocolate bar in a bowl.
Add the salt, sugar and milk to it.
Mix well
Allow it to cool and then apply to your face and neck
Leave it on for 15-20 minutes and then rinse it off.
Types of Homemade Face Masks
There are many different options for preparing a homemade face mask , it all depends on the result you are looking for. If you need any specific help, from Max Center we bring you some of the most sought after. Take note!
Honey and Yogurt Mask: Mix equal parts of honey and plain yogurt to create a hydrating and soothing mask. Honey has natural antibacterial properties and can help moisturize the skin, while yogurt contains lactic acid that can gently exfoliate and brighten the complexion.
Oatmeal and Banana Mask: Blend rolled oats and ripe bananas to form a paste. Oatmeal can soothe irritated skin and act as a gentle exfoliator, while bananas are rich in vitamins and antioxidants that nourish the skin.
Avocado and Olive Oil Mask: Mash ripe avocado and add a teaspoon of olive oil to make a moisturizing mask. Avocado is packed with healthy fats and vitamins that can deeply hydrate and soften the skin.
Turmeric and Yogurt Mask: Mix turmeric powder with yogurt to create a brightening and clarifying mask. Turmeric has anti-inflammatory and antioxidant properties that can help reduce redness and even out skin tone.
Aloe Vera and Cucumber Mask: Blend fresh aloe vera gel with cucumber slices for a cooling and soothing mask. Aloe vera can calm irritated skin, while cucumber provides hydration and helps reduce puffiness.
Egg White and Lemon Mask: Whisk egg white with a few drops of lemon juice for a tightening and oil-controlling mask. The egg white helps tighten the skin, while lemon has astringent properties that can reduce excess oil.
Milk and Honey Mask: Mix milk and honey to create a nourishing and hydrating mask. Milk contains lactic acid that can gently exfoliate, while honey adds moisture to the skin.
Read it: DIY Homemade Scrub of Kiwi For Face Skin
What is Exfoliating Face Masks
These types of masks are perfect for skin care , but we must bear in mind that we cannot abuse them. It is not necessary to spend a large amount of money on this type of treatment, since with products that we have at home we can make the perfect masks for healthier and younger skin.
1- Olive Oil, Peppermint, And Sugar Scrub For Glowing Skin
Who doesn't have sugar at home? It is a good opportunity to take advantage of it to make this type of homemade face masks quickly. You only need to mix about seven tablespoons of sugar with about five of oil . We recommend using almond oil or special oil for children since they are more effective, but if you do not have olive or corn oil, they can be another alternative. The perfect time to use this element is after the shower, since our face is completely clean.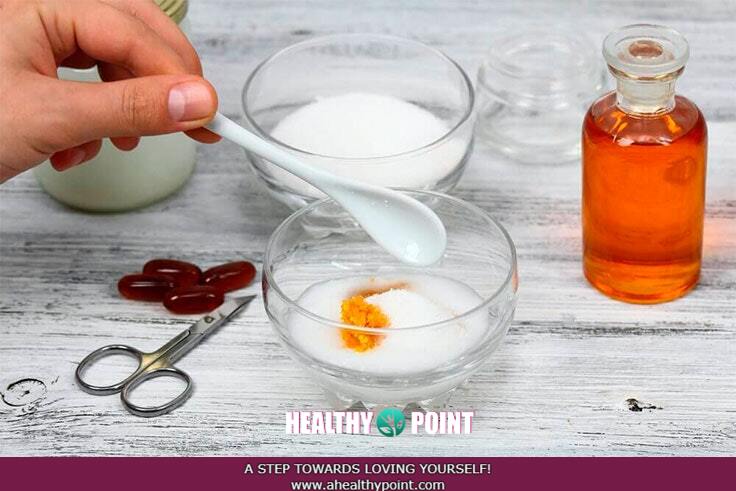 You Will Need
¼ cup olive oil
1 cup brown sugar
15 drops peppermint essential oil
Prep Time
5 minutes
Treatment Time
15 minutes
Method
Combine the ingredients until you get a coarse paste. Do not heat the oil as this might cause the sugar to melt.
Cleanse your skin and apply this paste onto it.
Use your fingers to gently massage the mixture, in circular motions, on your skin.
Take 5-10 minutes to gently massage and exfoliate your body, spending 1-2 minutes on each part.
Wash the mixture off using a hydrating body scrub and lukewarm water.
How Often?
2-3 times a week
2- Homemade Lemon Scrub for Glowing Skin
Lemon has the perfect properties to exfoliate and remove skin blemishes, but it can also cause the opposite effects. Therefore, it is advisable to use this product at night, mixing lemon juice with three tablespoons of sugar . Before getting into bed, rub your skin giving circular massages on completely clean skin and rinse until it is completely removed. Ready to sleep!
What you need to make Lemon Sugar Scrub
Lemon
Olive Oil
Coconut Oil
Granulated Sugar
Lemon Essential Oil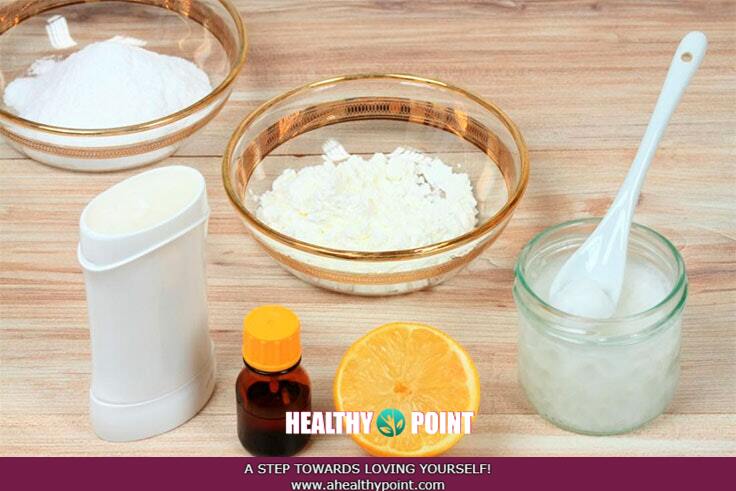 How to Make DIY Homemade Lemon Sugar Scrub
Juice and Zest 1 Lemon.
Then microwave the coconut oil for about 15 seconds to soften it (Stir).
Combine all the ingredients and mix well!
You end up with about 8 or so ounces of amazing smelling scrub.
3 Homemade Coffee Scrub
Coffee can be an element to combat cellulite or to exfoliate our face from dead cells and remove the dirt that we accumulate. You can use any moisturizer you have at home and mix it with the coffee grounds to apply it to your face in circular motions. Another alternative is to apply it while you are in the shower.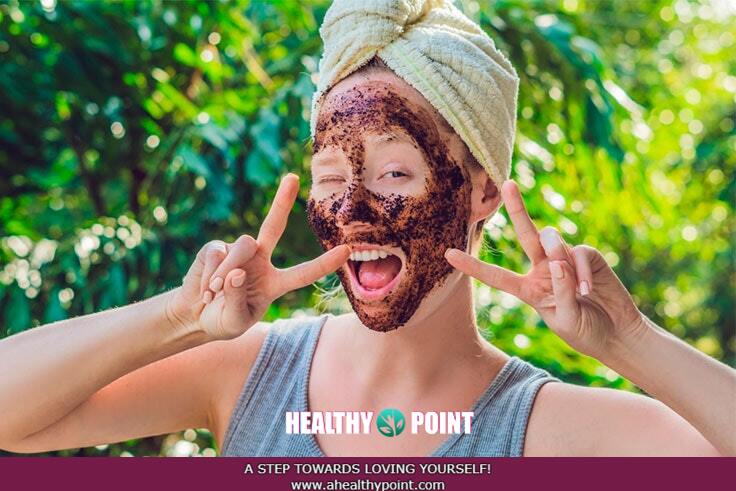 Homemade Moisturizing Face Masks for Dry Skin
Coconut Oil and Honey Mask: Mix equal parts of coconut oil and honey to create a deeply moisturizing mask. Coconut oil is rich in fatty acids that penetrate the skin, and honey locks in moisture while providing antibacterial benefits.
Cucumber and Yogurt Mask: Blend cucumber and plain yogurt to make a cooling and hydrating mask. Cucumber is known for its soothing and hydrating properties, while yogurt adds moisture and gently exfoliates.
Avocado and Honey Mask: Mash a ripe avocado and mix it with a tablespoon of honey for a luxurious moisturizing mask. Avocado's natural oils deeply hydrate the skin, and honey helps retain moisture.
Oatmeal and Milk Mask: Mix ground oatmeal with milk to create a hydrating and calming mask. Oatmeal has anti-inflammatory properties, while milk adds moisture and nourishment.
Aloe Vera and Rosewater Mask: Combine fresh aloe vera gel with a few drops of rosewater for a refreshing and moisturizing mask. Aloe vera soothes and hydrates the skin, while rosewater adds a pleasant scent and helps balance the skin's pH.
Banana and Almond Oil Mask: Mash a ripe banana and mix it with a few drops of almond oil for a nourishing and moisturizing mask. Bananas are rich in vitamins and antioxidants, and almond oil provides additional hydration.
Yogurt and Oat Bran Mask: Mix plain yogurt with oat bran to make a creamy and moisturizing mask. Yogurt nourishes the skin, and oat bran helps retain moisture and soothes dryness.
Papaya and Honey Mask: Blend ripe papaya with honey to create a hydrating and brightening mask. Papaya contains enzymes and vitamins that can help rejuvenate the skin, and honey adds moisture.
Homemade fruit masks
There are types of fruits that can hydrate our skin due to their high water content. One of the foods that has the best effect on these treatments are bananas , which you can make into a paste to apply gently to the face and neck. Wait about 15 minutes and remove the mask with cold water to activate blood circulation.
Homemade Cucumber Face Masks
In addition to being a rich and fresh food, it is also perfect for the sunniest days at the beach. For this type of mask you just have to cut a cucumber and grind it until you get a kind of paste. Spread it over your face and let it sit for about 15 minutes to take effect. Finally remove it with cold water and you will see your fresh skin.
Homemade Cucumber Face Packs
Aloe Vera And Cucumber Face Pack
Almond And Cucumber Face Pack
Besan And Cucumber Face Pack
Curd And Cucumber Face Pack
Carrot And Cucumber Face Pack
Tomato And Cucumber Face Pack
Potato And Cucumber Face Pack
Watermelon And Cucumber Face Pack
Multani Mitti And Cucumber Face Pack
Honey And Cucumber Face Pack
Lemon And Cucumber Face Pack
Cucumber And Mint Face Pack
Cucumber And Milk Face Pack
Cucumber And Neem Face Pack
Papaya And Cucumber Face Pack
Cucumber And Turmeric Face Pack
Avocado And Cucumber Face Mask
Apple And Cucumber Face Mask
Coconut Oil And Cucumber Face Mask
Cucumber And Baking Soda Face Mask
Egg And Cucumber Face Mask
Orange And Cucumber Face Mask
Note: Please perform a patch test with these face packs on the back of your neck or forearm to check for allergic reactions or adverse effects. Source
List of Renewing Masks Against Wrinkles and Dark Circles
The renewing type masks allow us to show off more beautiful skin and achieve a smooth face without dark circles. Heat or air can affect us without us realizing it, so our skin cells have a hard time regenerating .
Egg and honey mask
yogurt mask
acne masks
tomato mask
lemon mask
Egg and honey mask
Uniting the properties of the egg with those of honey we manage to rebuild skin cells. Therefore, take a small bowl, beat the egg white and add the honey mixture with lemon juice to the bowl. Apply it on the face with circular movements and let it act for about 20 minutes.
Egg whites and lemon mask
Do you suffer from acne issues? Then this may be the mask that you are waiting for.
Method:
Take 1 egg white
Take half teaspoon of honey
Take 1 teaspoon of lemon juice
Mix it all together
Apply it on the face
Let it sit for 15 minutes
Rinse off and moisturise
Use this mask twice a week for best results
Yogurt Mask
Wrinkles begin to be something characteristic of our face as the years go by, so with a mask it is possible to smooth them out. Mix a natural yogurt with a tablespoon of fennel seeds and leaves of the same plant. You must get a homogeneous cream to apply it and let it act for 20 minutes. Your skin will thank you!
Read Also: Is Yogurt Mask good for your skin?
Acne Face Masks
Prepare your skin to look clean and acne-free for this summer. Be constant and you will keep the pimples at bay and prevent their reappearance, pay attention!
Homemade Tomato Face Mask
This food has the perfect properties to hydrate, tighten and exfoliate our skin, so if you want to eliminate those annoying pimples, follow these steps: chop a tomato and wipe it over your face, letting it act for 15 minutes. Finally rinse it with warm water and you will see the results!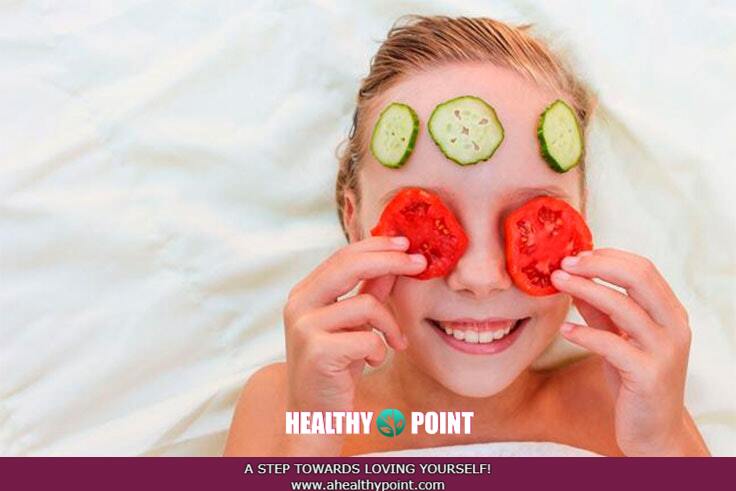 Tomato And Lemon Face Masks
This brightening face mask contains the natural bleaching properties of tomatoes and lemon. Lemon is rich in vitamin C that helps reduce hyperpigmentation and even tones your skin (8), (9).
You Will Need
1 teaspoon of tomato pulp
3-4 drops of lemon juice
Directions
Mix the lemon juice and tomato pulp.
Apply this pack to the affected areas of your face.
Let it dry for 10-12 minutes before rinsing with lukewarm water.
Pat your skin dry and moisturize.
Repeat this once or twice daily.
Note: Use lemon juice sparingly as it can cause a burning sensation when used in excess.
Lemon Face Masks
This fruit is made to have different uses and one of them is to remove stains . Mix a tablespoon of honey with another of lemon juice and apply it with a cotton ball on the face. After 20 minutes, remove the mask with another cotton pad and mineral water.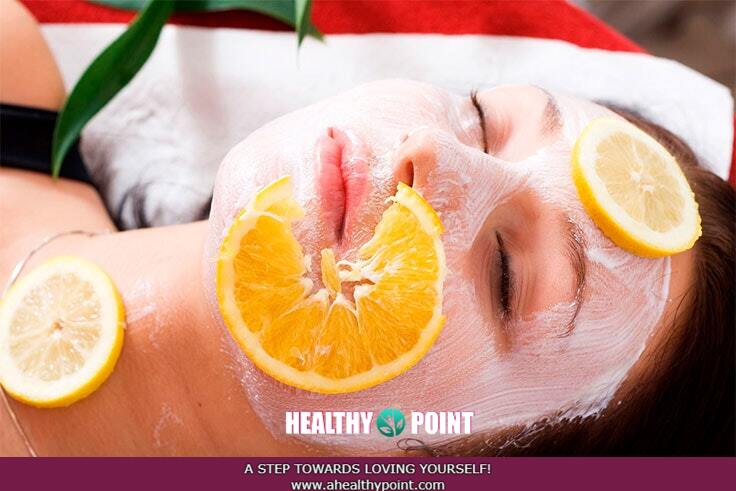 Stimulating Masks
These face masks are perfect for the summer season, since they contain high amounts of vitamins that help us recover the vitality of our skin.
Homemade Strawberry Mask for Glowing Skin
If you have dry skin, strawberries mixed with honey serve to hydrate and nourish it. Apply this mixture on your face and let it act for 20 minutes. Finally, remove it with cold water and feel how you get more shine on your skin.
3-5 non-coated aspirin
1 tablespoon fresh lemon juice
1 strawberry, mashed
Crush aspirin into a fine powder. Mix with lemon juice and let the aspirin dissolve for a couple of minutes. Then add the juices from 1 mashed strawberry.
Dip a cotton ball into the liquid and apply to your face (avoiding the eyes). Leave on for 10-15 minutes and rinse with warm water to reveal your glowing skin.
You no longer have an excuse to show off a careful and clean face. Choose the face masks that best suit your needs and stand up to the sun.
Face Masks
User Ratings (

1

Votes)

10