using yogurt on your face is also a great ingredient for your many skincare woes. That food that lives in our fridge and that we turn to every morning when there is no other option. Of all the types and flavors, Yogurt's benefits are infinite and it has the approval of all (or almost) the mothers of the world. But, over the years, yogurt has been evolved and has become one of those foods (so adored by celebrities )  that they manage to go a step further and become top-quality beauty products.
Benefits Of Yogurt For Skin
Brightens Skin Tone
Exfoliates Skin
May Help Reduce Acne
Helps Treat Under-Eye Dark Circles
May Delay The Signs Of Aging
Combats Skin Infections
Thanks to its components, yogurt manages to hydrate the skin, soften it and fill it with luminosity. In addition, it helps clean the skin of dead cells and acts as a natural exfoliator. It does not seem surprising then that it serves as the basis for most home beauty skin remedies from hair masks to facials, it does it all!
1. Soothing Mask Yogurt on your face
On more than one occasion, our skin becomes red and irritated, causing a rather annoying sensation. Whether due to the cold, the wind or even the sun, a good option to calm the skin of the skin is to apply a natural mask. With a natural yogurt and two teaspoons of honey (well mixed) we can create a home remedy that, applied to clean skin for 15 minutes, can help counteract irritation . Of course, remember to remove the mask after 15 minutes with plenty of cold water!
2. Cleansing mask
We all knew that fruit is a portion of very healthy food. But beyond being super tasty and with hardly any calories, this sweet snack can also be used to get a premium cleansing mask. With only four strawberries, a little mango, half-natural yogurt, and a tablespoon of soybean oil we will obtain a beauty product that is as easy to do as it is effective (yes, avoid it if you have overly sensitive skin!).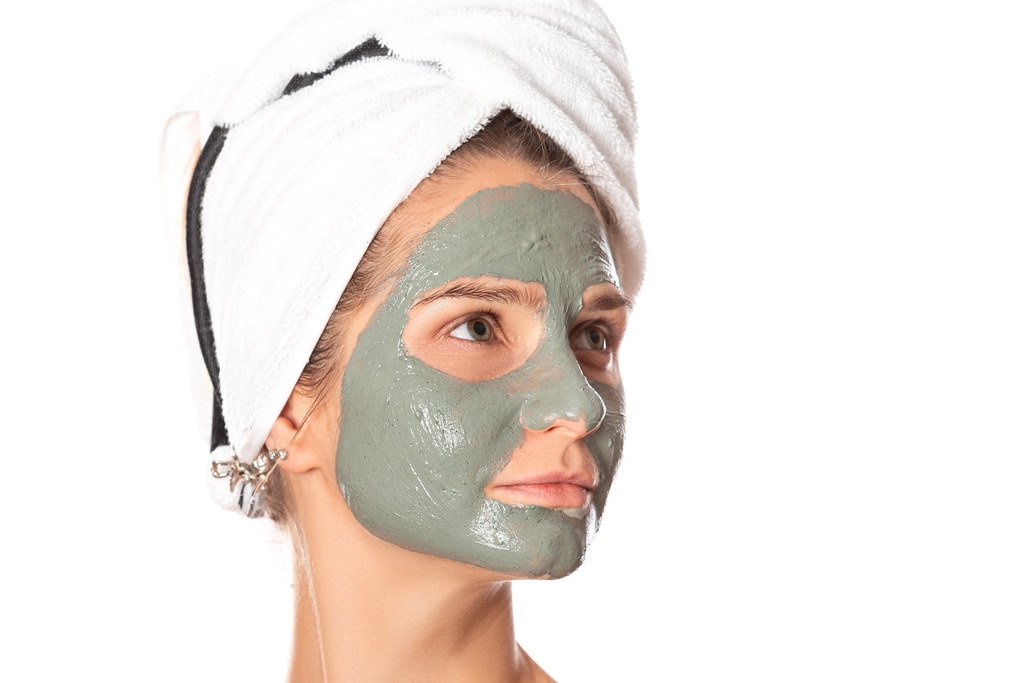 After chopping the fruit and beating all the ingredients until creating a more or less uniform paste, apply it to clean skin and leave it to act for around 5 minutes. In this case, it is better to clean the face with a little warm (and not cold) water.
3. Anti Blackheads Yogurt Mask
Although they usually appear in adolescence, many times blackheads and pimples appear well into their twenties (or directly, they never disappear completely). The causes can be many and pollution in the city is not exactly helpful in these cases.
Therefore, a good trick to cleanse the skin is to create a mask with two tablespoons of yogurt and a teaspoon of lemon juice. After applying it to your face with a clean complexion, leave it to act for about 10 minutes and rinse with warm water. Using it once a week will be enough to leave your face fresh and free of impurities. It can not be easier!
4. Sugar Peeling Yogurt Face Mask
If what you want is a set-up and cleaning the skin superficially is not enough, Apply for this sweetest homemade scrub. With a natural yogurt (the creamier the better) and a little brown sugar create a paste and apply it quickly to your face. Gently massage the skin to thoroughly clean the pores for a minute and then remove the product with plenty of warm water, to avoid leaving traces that could dirty the skin. Your complexion will look much smoother and brighter!
5. Natural Yogurt Mask to Brighten the Skin
If after so many months of cold your skin is still somewhat dull, do not despair. The solution ( apart from resorting to these makeup tricks ) is as easy as going to the kitchen and getting a few ingredients for this mask. Mix 1/4 of yogurt, half an avocado, and an egg yolk to form a homogeneous paste that can be applied to the face. Wait a few minutes and remove it with warm water, your skin will look much brighter and healthier.
6. Rejuvenating mask using Yogurt
Loss of radiance and elasticity is one of the biggest concerns when it comes to skin care . For this reason, there are a thousand products on the market aimed at recovering that jovial and vital aspect that the face loses over the years. However, if you prefer to opt for a more natural remedy, write down this recipe. With a natural yogurt, a tablespoon of oatmeal and two tablespoons of honey we can create a perfect cream to cleanse the face .
After mixing all the ingredients well, spread the mask over your face and leave it to work for 15 minutes. Afterwards, cleanse the skin with plenty of warm water and marvel at the results.
7. Smoothing mask
Having skin as smooth as a baby is the dream of every cream lover. And getting it is as easy as creating a yogurt, cucumber, and honey cream. After chopping and beating the cucumber with the rest of the ingredients, gently apply the mask to your face and wait around 15 minutes to remove it with warm water. If you combine this recipe with a good moisturizer you will achieve a complexion.
What Are The Nutrients In It?
1. Zinc
100 grams of yogurt contain 1 mg of zinc. This mineral is renowned for its anti-inflammatory and antioxidant properties (6).
2. Calcium
It is a good source of calcium. Calcium is known to protect the skin from the outside environment (7).
3. B Vitamins
Yogurt is rich in vitamin B2 or riboflavin. Some believe riboflavin may help keep skin hydrated and protect skin from damage caused by free radicals. However, more research is warranted in this regard.
4. Lactic Acid
Lactic acid is the key ingredient of it and a good exfoliant (2).
Which type of yogurt is good for a face mask?
Unflavored natural yogurt is always preferable for use in a face mask.
Can I use yogurt face masks every day?
Yes, you can use yogurt face masks every day. However, practice caution if you are allergic to any of the nutrients in yogurt.
Is yogurt good for the face?
It has natural anti-bacterial and anti-fungal properties, that can help prevent breakout of acne and ensure a glowing and healthy skin
Does Yogurt whiten your skin?
The lactic acid present in yogurt moisturizes and nourishes dry skin.
Zinc slows down the aging process and reduces wrinkles and fine lines.
Calcium present in it heals the dry and flaky skin.
Vitamin B5 present in it brightens the dull skin and reduces dark spots and acne scars.
It contains vitamin B12, which lightens skin discoloration.
It contains vitamin B2 which encourages new and healthy cell growth.
Riboflavin present in it protects skin cells from damage by free radicals.
It helps to regulate oil production.
The milk astringent properties of yogurt tighten the pores and tissues of skin.
Yogurt On Your Face & Look Gorgeous
Give a Rating if you like it

10

User Ratings (

5

Votes)

9.7