We can all say that benefits of protein powder play very important role and necessary in our diets, but the reasons why can be a bit more complex. What does science say about the role of protein in our bodies? What are some of the advantages of a high protein diet for an active person who wants to get stronger?
To answer these questions, let's go back to basics and look at what protein is, so we can determine why and how it benefits us.
What is protein and why is it important for Human body?
Protein is one of the three main nutrients, along with carbohydrates and fats, in our diets. Proteins are composed of amino acids. Think of them as building blocks that can be taken apart and put back together in different ways.
Proteins and amino acids are the main components of our muscles, bones, skin, tissues and organs. When we eat protein, our body breaks it down into individual amino acids during digestion and then uses these amino acids to create new proteins where needed.
If we don't eat enough protein, our body will start getting it from within, starting with muscle breakdown.
How much protein should you consume and how often?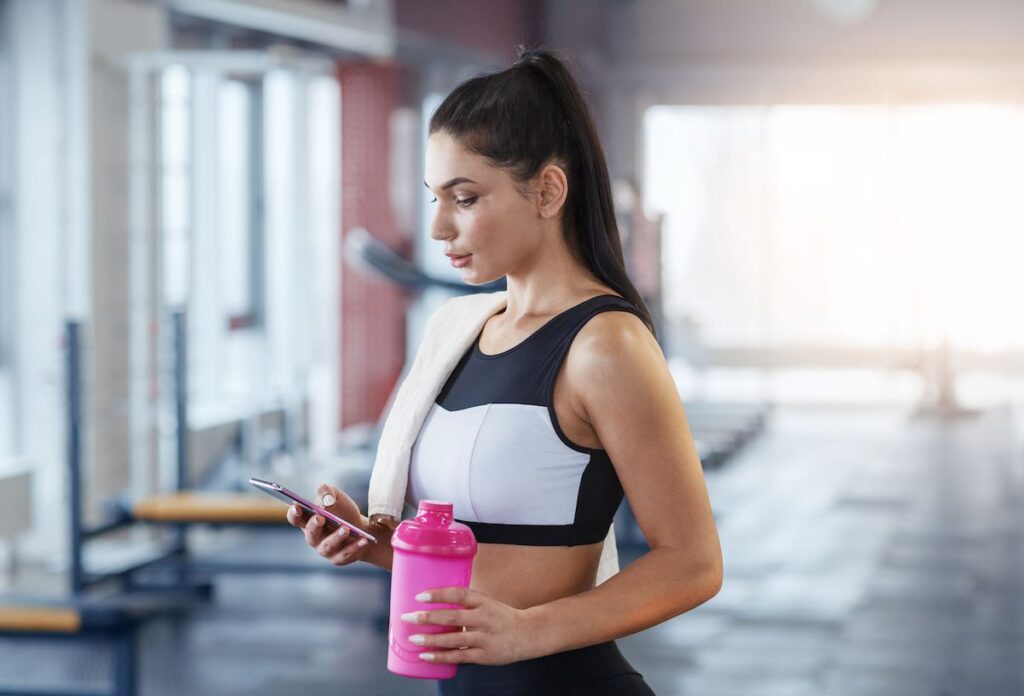 If you are a moderately active adult, between 1 and 1.6 grams of protein per kilogram of body weight is recommended. If you regularly do resistance training, you'll want between 1.8 and 1.9 grams of protein per kilogram of body weight.
Timing of protein intake is especially important for athletes or anyone trying to build muscle. Exercise, especially resistance training, stresses the muscles. Consuming protein after a workout helps muscle repair.
You should try to consume at least 20 grams of protein within the first half hour after exercising. Choose high-quality protein after training and at meals.
Don't miss this: Fish Oil Capsules Benefits
Benefits of Protein #1 – Protein makes you feel full
Protein helps you generate a feeling of satiety, or fullness, more than carbohydrates and fats. This ability of protein helps prevent you from arriving at your next meal feeling very hungry which can help reduce calorie intake, a key factor for people trying to lose weight.
Benefits of Protein #2 – Protein requires more energy to digest
In addition to helping to generate satiety, protein requires more energy to be digested and metabolized. This is called the thermic effect of food (TEF), and the thermic effect of protein is much greater than that of carbohydrates and fats.
Whether you're a professional athlete working toward an ideal body composition or just someone trying to lose some belly fat, consider replacing some of your carbs and fat with protein in your daily meals and snacks.
Benefits of Protein #3 – Protein helps maintain muscle
Since protein is the building block of your muscles, eating adequate amounts of protein helps maintain muscle mass and prevent muscle wasting. So if you walk a lot, enjoy cycling, or do some form of exercise to stay active, you need to eat protein.
Athletes and people with more muscle need to eat large amounts of protein  daily to maintain their muscle mass.
Benefits of Protein #4 – Protein is good for your body
Protein forms the main building blocks of your tissues and organs and is necessary to help the body repair injuries. Although the consumption of a high-protein diet by healthy people has been shown to be safe, it is important to bear in mind that people with a pathology that affects the proper functioning of the kidneys (pre-existing kidney disease), should generally follow a low-protein diet. proteins according to medical prescription.
Benefits of Protein #5 – Protein helps with muscle growth and recovery
Eating protein not only helps reduce the risk of muscle breakdown, but it can also help build and strengthen muscle. Combining regular exercise with a high protein intake helps promote muscle growth and strength.
High-quality proteins contain all the essential amino acids and are rich in branched-chain amino acids (BCAAs). Leucine, one of these BCAAs, plays an important role in promoting muscle growth and recovery after endurance and strength exercise. These high-quality proteins exist in animal-based protein foods, such as lean poultry, beef, fish, dairy products, egg products, and whole eggs.
High-quality plant-based protein options include soy and tofu. Protein powder supplements are also commonly used by athletes, especially after exercise.
Protein shakes are  extremely convenient, making them useful for active individuals and athletes who are constantly on the go. High-quality protein has been shown to most effectively promote muscle growth and recovery.
What is a protein shake?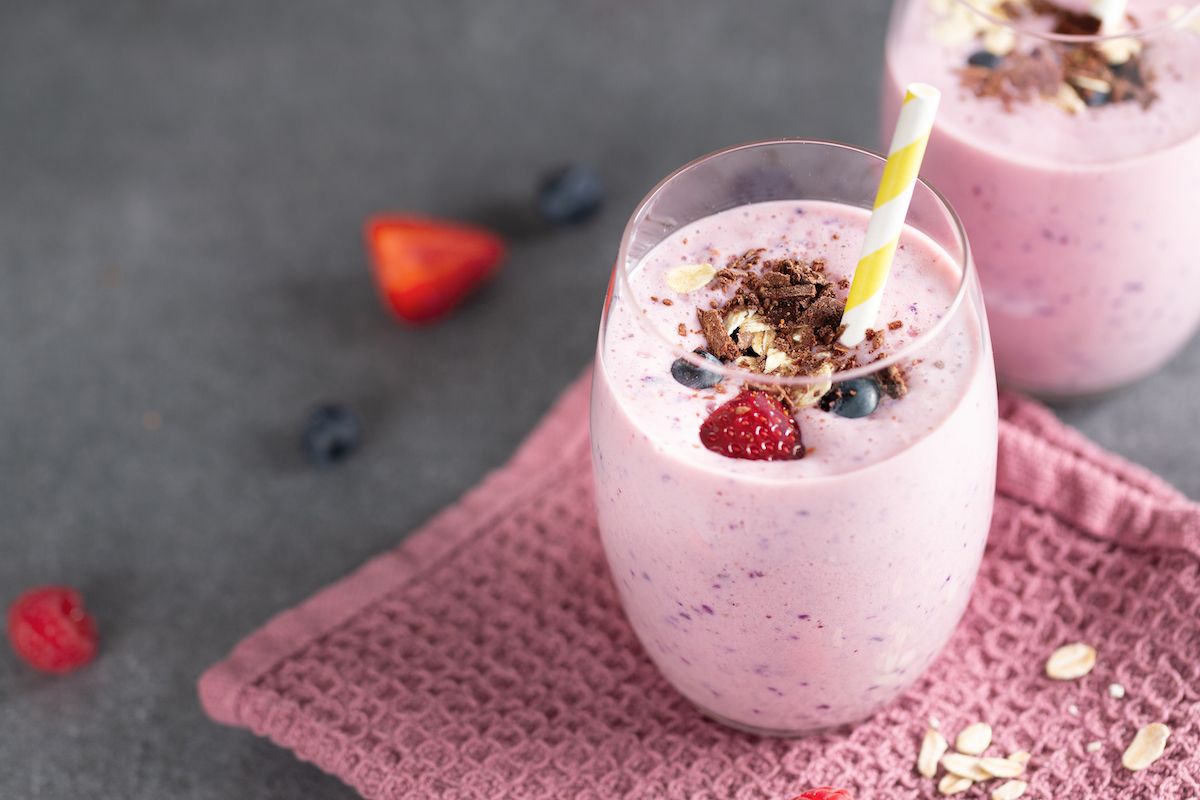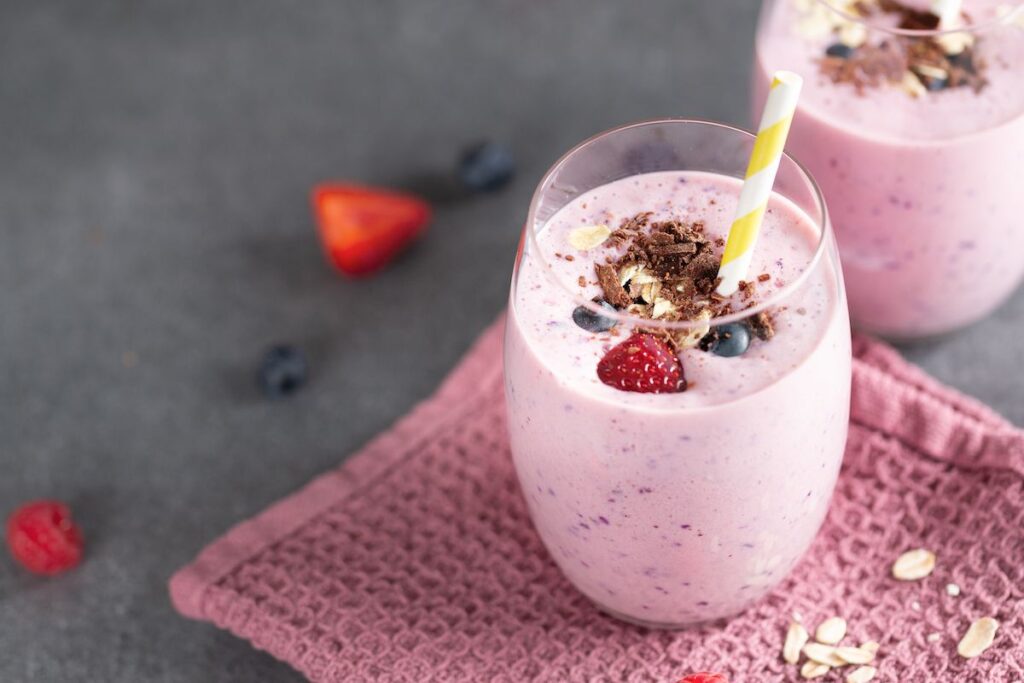 A protein shake is a drink designed to contribute to a nutritious and healthy diet. These shakes help supplement the protein intake of a regular diet while providing other nutrients and are often used in weight control programs. Low-calorie protein shakes, to reduce calorie consumption without giving up essential nutrients, while providing satiety as they contain the necessary nutrients for a healthy diet. This is why they are often incorporated into weight control programs.
Protein shakes are a great option for those who have limitations when it comes to eating healthy or who occasionally do not have the time to eat properly, so shakes can contribute to the goal of a balanced diet. However, if you already eat a healthy diet and exercise regularly, you may not need to consume protein shakes for purely nutritional reasons.
But remember that if you are away from home or simply looking for variety, you can choose smoothies as a delicious, convenient, practical and healthy option.
Why do you need protein after exercising?
By now, you've probably heard these facts: If you want to burn fat, build muscle, and increase your overall performance levels, you need to eat protein.
But did you know that protein is a particularly important factor in the post-workout nutritional equation? When you exercise, you break small muscle fibers that require not only rest, but also proper nutrition to recover.
After working out, your muscles are in dire need of some nutrients and a meal with lots of quickly digestible protein or simple carbohydrates is key.
After exercising, proteins help to:
repair your muscles
Improve your bone density
Improve your immune function
What kind of protein should you take after workout?
The goal is to consume quickly digestible proteins so that they can quickly reach the muscle cells. One option is an egg white omelet with chopped fruit and a slice of toast.
Since a full meal generally takes longer to prepare and digest, it is often recommended to use a protein supplement to speed up the recovery process.
Because it is rich in BCAAs (branched chain amino acids), whey protein is quickly digested and easily absorbed. Consuming about 20 to 30 grams of fast-digesting protein after exercise will prevent your body from using its own muscle tissue for energy and will help stimulate muscle growth.
This means better results and faster recovery for your next workout.