When it comes to our nighttime eating habits, we often find ourselves pondering what foods are suitable to consume before bed. The query "Can I eat pasta and rice at night?" is a common one that arises. In this article, we will delve into the world of night time nutrition, exploring whether pasta and rice make for appropriate bedtime snacks or meals. Additionally, we will discuss the types of foods that should be avoided before bed, providing insights and alternatives for a restful night's sleep.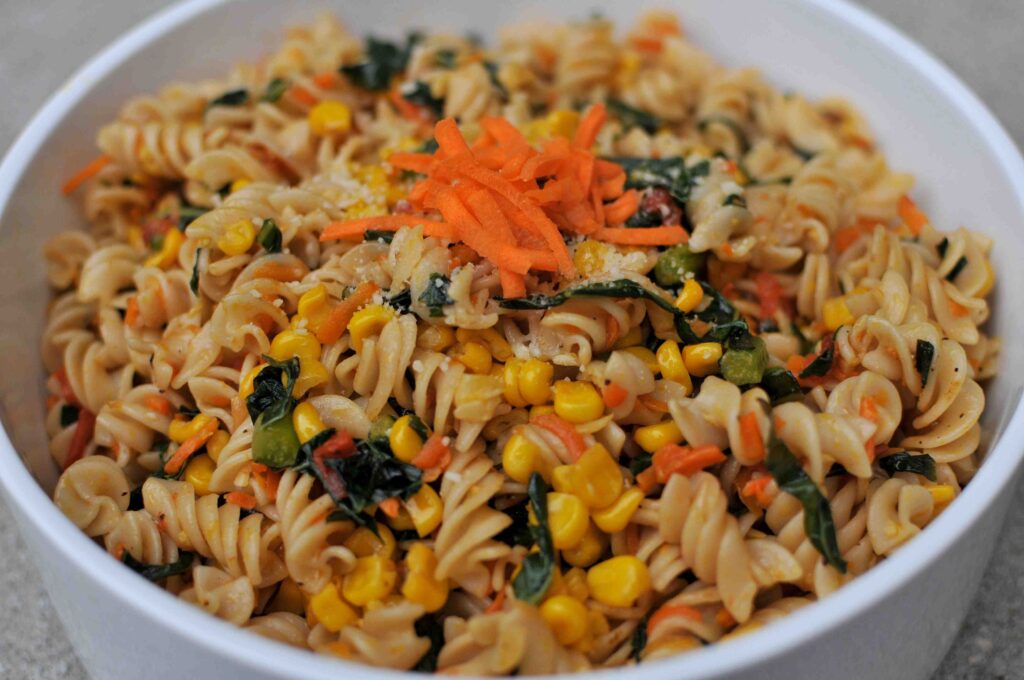 When Can You Eat Pasta and Rice at Night?
The desire for a warm and comforting bowl of pasta or a hearty plate of rice may be enticing, especially after a long day. So, Eating pasta and rice during the night is necessary to consider the impact these foods can have on our sleep quality.
If you haven't consumed a substantial amount of carbohydrates throughout the day and have engaged in exercise, particularly in the afternoon, it is advisable to include these foods in your evening meal. The primary purpose of incorporating them into your diet is to facilitate your recovery process. Consequently, they will assist in replenishing glycogen stores in both your muscles and liver, promoting optimal recovery. resource
If your goal is weight loss, one potential approach is to eliminate carbohydrates from your evening meals and engage in exercise while in a fasted state. However, recommended keeping your morning workout at a low-intensity level to reduce potential risks.
Eat Pasta and Rice at Night can be a beneficial choice for athletes. Also, when you consume few carbohydrates at other times of the day.
Eating pasta or rice in the evening can provide a valuable energy boost, particularly for anaerobic athletes. These individuals can experience significant benefits by incorporating these foods into their diet, as they play a crucial role in enhancing their performance.
For athletes who engage in glycogen loading prior to a competition, consuming ample carbohydrates is essential. During the 24-48 hours leading up to the event, the body depletes its muscle and liver glycogen stores. Subsequently, these reserves are heavily replenished, maximizing the availability of these nutrients for physical activity.
Such dietary strategies are commonly employed in sports that require strength, weight management, or anaerobic endurance. Moreover, they involve consuming substantial quantities of rice and pasta, particularly during the evening meal.
The Effect of Carbohydrates: Both pasta and rice are high in carbohydrates, which are known to increase the production of serotonin—a neurotransmitter that promotes relaxation and sleepiness. Consuming carbohydrates in the evening may aid in falling asleep faster.
Portion Size Matters: While pasta and rice can be included in your evening meal, it is crucial to monitor portion sizes. Consuming large quantities may lead to affliction and indigestion, which can disturb the sleep cycle. Opt for moderate portions to avoid such issues.
Timing Is Key: It is recommended to consume your dinner at least two to three hours before bedtime. This allows ample time for digestion before lying down, reducing the likelihood of experiencing acid reflux or heartburn.
What Foods to Avoid Before Bed?
Get Better Sleep by Avoiding These Types of Foods. While some foods can encourage a restful night's sleep, others can have the opposite effect. Steering clear of the following foods before bed is advisable:
1. Spicy Foods

Consuming spicy foods may lead to heartburn and indigestion, ultimately affecting one's sleep patterns. best advised to steer clear of dishes that are richly seasoned with spices or consist of spicy ingredients.

Caffeinated beverages like coffee, tea, and energy drinks are notorious for their stimulating effects. Consuming these substances close to bedtime can make falling asleep difficult. Opt for decaffeinated alternatives or soothing herbal teas instead.

3. Fatty and Greasy Foods

Fatty and greasy foods take longer to digest and can cause discomfort, leading to disrupted sleep. Avoid indulging in heavy meals high in fat content before bed.

4. Alcohol

Although alcohol can initially make you drowsy, it can disrupt the later stages of sleep. It may lead to fragmented and restless sleep, leaving you feeling fatigued in the morning.

5. High-Sugar Foods

High-sugar foods, such as desserts and sugary snacks, can cause blood sugar spikes and crashes, leading to restless sleep and increased awakenings during the night. Opt for healthier alternatives or satisfy your sweet tooth earlier in the day.

6. Foods High in Protein

Protein-rich foods take longer to digest and can stimulate the body, making it challenging to fall asleep. Avoid consuming large amounts of protein before bed. Instead, choose lighter protein sources, such as poultry or fish, if you need an evening protein fix.

7. Acidic Foods

One of the triggers for acid reflux, which should come as no surprise, is consuming highly acidic foods. Items such as citrus juice, raw onion, white wine, and tomato sauce can exacerbate heartburn and disrupt sleep. It's not uncommon to regret indulging in a slice of pizza before bedtime due to its potential to worsen these symptoms.
Instead, You Should Snack on These Foods…
For the majority of people, going to bed on an empty stomach can negatively impact the quality of their rest. If you find yourself in need of a snack or a late meal before bedtime, consider trying some of these options.
They are considered nutritious and beneficial for sleep health due to their inclusion of tryptophan or their natural ability to elevate serotonin or melatonin levels. You may be pleasantly surprised by the sleep-inducing properties of these foods.
Oatmeal,
Whole-grain toast,
Granola,
Milk,
Cheese,
Cottage cheese,
Yogurt,
Chamomile, ginger and passionfruit tea,
Honey,
Cherries,
Bananas,
Berries.
Walnuts,
Almonds,
Hummus,
FAQs
Q: Can I eat pasta and rice as a late-night snack?
A: While it is not advisable to consume heavy meals late at night, a small portion of pasta or rice can be enjoyed as a light snack if you feel hungry. Opt for whole grain options for added nutritional value.
Q: Will eating pasta and rice before bed cause weight gain?
A: Consuming pasta and rice before bed will not directly cause weight gain. However, if your overall calorie intake exceeds your energy expenditure, it can contribute to weight gain over time.
Q: Are there any alternatives to pasta and rice for a nighttime meal?
A: Yes, there are plenty of alternatives to consider. You can opt for quinoa, couscous, sweet potatoes, or roasted vegetables as nutritious alternatives to pasta and rice.
Q: Is it necessary to completely avoid carbohydrates before bed?
A: No, it is not necessary to completely avoid carbohydrates before bed. In fact, moderate carbohydrate intake can promote better sleep quality. Just be mindful of portion sizes and opt for healthier carbohydrate sources.
Q: Can eating pasta and rice at night affect digestion?
A: Consuming large portions of pasta and rice before bed can potentially lead to digestive discomfort, such as bloating or indigestion. Stick to moderate servings and allow ample time for digestion before lying down.
Q: Can certain spices improve sleep quality?
A: While spices are not directly linked to sleep quality, certain herbs like chamomile, lavender, or nutmeg can have calming effects. Incorporating them into herbal teas or dishes may promote relaxation before bed.
Conclusion
In summary, the answer to the question "Can I eat pasta and rice at night?" is yes, as long as you consider portion sizes, timing, and your individual digestion. Moderate amounts of carbohydrates like pasta and rice can aid in falling asleep faster due to their serotonin-boosting properties. However, it is essential to avoid heavy meals and certain types of foods, such as spicy or fatty dishes, before bed to ensure a restful night's sleep. By making mindful choices, you can enjoy a satisfying evening meal without compromising your sleep quality.
Give a review if you like info.

10

User Ratings (

1

Votes)

10