10 Simple Habits to Strengthen Your Glutes Fast and Tone Body
Strengthening the glutes requires patience, work and habits that you can carry out without any problem. do you want to know what is it about? Simple habits can be an excellent alternative to strengthen Habits to Strengthen Your Glutes. However, on many occasions they are often overlooked or simply not taken into account.
In addition, it is likely that this type of activity will give you a series of positive aspects , both for the body in general and for specific areas.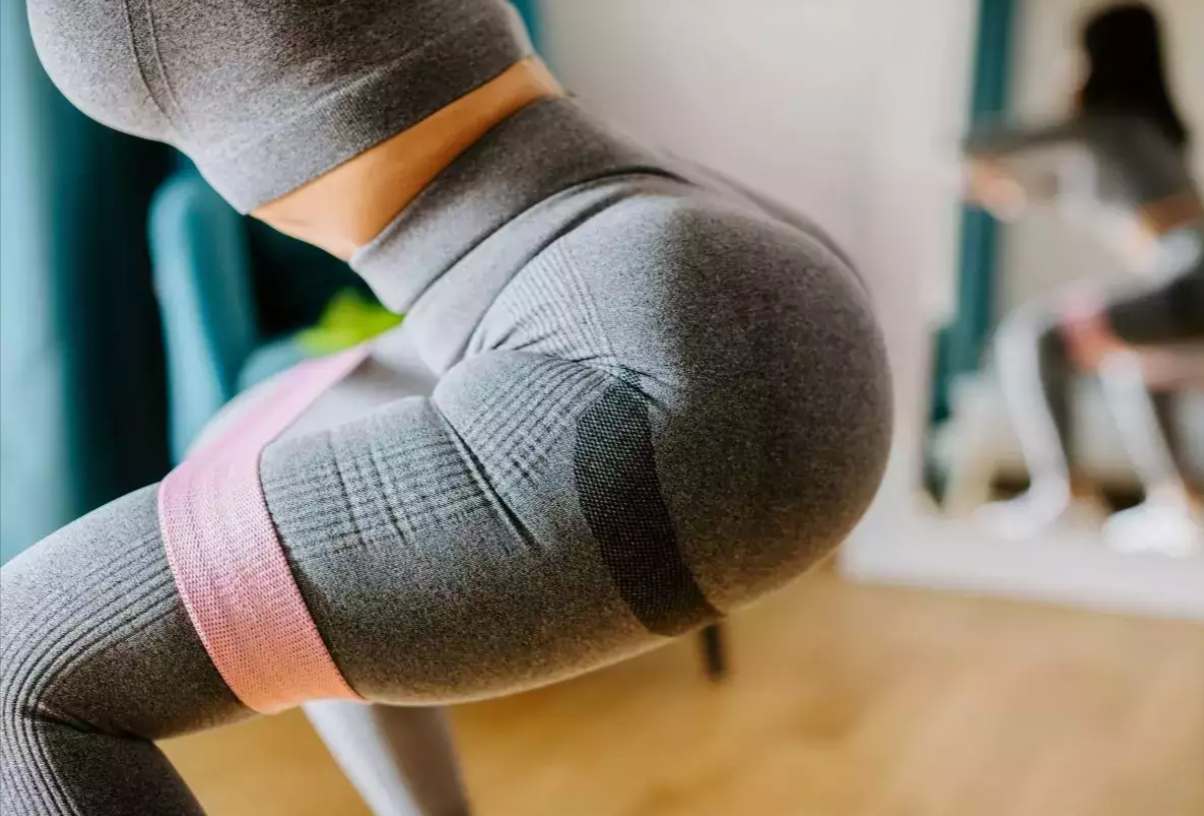 Based on the above, we will teach you the 10 simplest habits that you can use in order to strengthen the glutes.
You will probably have many pleasant surprises.
Simple Habits to Strengthen Glutes Tone and Tighten
The buttocks stand out as one of the most striking areas , especially in women; so they play a relevant aesthetic role. However, these muscles go far beyond the visual due to their important function with respect to the body in general.
Apart from the stabilizing function, which it fulfills in the company of other muscle groups , the glutels contribute to the movement of the pelvis. They also favor the power of the lower limb when jumping or running.
In that order of ideas, keeping them strengthened is practically an obligation. Reason why we will teach you a series of tips to achieve it from everyday life.
1. Walking
Walking is perhaps one of the simplest habits in the world, but also one of the healthiest and most beneficial for the body in general. Taking daily walks will help you strengthen your legs , which includes your buttocks.
It is not necessary that you carry out long or complex distances; with 30 minutes a day you will begin to notice the difference .
2. Always Squeeze
There is no easier habit than squeezing your buttocks whenever you can and remember it. Of course, we are not talking about squeezing someone else, but about squeezing them yourself.
It is enough to squeeze the buttocks for a few seconds, release and do it again. You can do this short activity as many times as you want. It should be noted that, by squeezing, we mean contracting the glutes muscles.
Plus, you can do it while standing, sitting in the office, and even while walking. There is no excuse for not putting this habit into practice.
3. Use the Stairs
The current pace of life invites you to use the fastest options , which is why escalators and elevators are used. However, the most appropriate for the legs and buttocks is to choose the stairs.
If it comes to simple and healthy habits when it comes to strengthening the buttocks, using the stairs is the most appropriate. This stands out due to the constant effort to which the muscles must be subjected.
On the other hand, if you do it in a controlled way, you will not have any problem and you will be able to contribute to your cardiorespiratory health.
4. Dress Comfortably
There are many garments focused on 'lifting the buttocks', most of them greatly tighten this area of the body and provide an attractive figure. However, this type of garment can harm more than you think.
Dressing comfortably is another of the simple habits to strengthen the buttocks.
In this case, it is a recommendation so as not to affect the skin and allow blood circulation without any inconvenience.
For this reason, we advise you to choose loose-fitting garments according to the silhouette of your body, which are not too wide, but which are not excessively tight either.
5. Moisturize the Skin
Within the simple habits for skin care is the famous ' skin care '. In this case, the ideal is to transfer this type of routine, but to the gluteal area .
All kinds of creams, infusions or special water can contribute to the timely hydration of the skin. Of course, it is not about using any product or the recommendation made by a third party; try to use products endorsed by your trusted doctor and follow the instructions to the letter.
6. Massaging the Buttocks
If it is about simple habits, the constant massage will allow you to strengthen the buttocks in a good way. In addition, it is perhaps one of the habits that you could enjoy the most during the day to day.
In this way you can complement the hydration routines , since you must use moisturizing oils or creams. Try to massage after bathing every morning and if you see it feasible, also try to do it at night, just before going to bed.
7. Improve Nutrition Intake
Another simple habit that can help you strengthen the buttocks is based on food. Believe it or not, the body is a reflection of the foods you include in your diet , which is why they must be healthy and nutritious.
Make sure that processed food is not regularly consumed and replace it with foods rich in protein and compound carbohydrates.
In case you want to go deeper into the subject, we advise you to visit your trusted nutritionist.
8. Implement Cold Showers
Cold water contributes to overall skin health , especially blood circulation. For this reason, it is advisable to expose it to showers or baths for a few minutes.
This principle can be implemented as a simple glute strengthening habit. It should be noted that cold water also favors elasticity and toning of the skin , fundamental aspects for an area such as the buttocks.
9. Practice Some Sport
Among the habits to strengthen the buttocks, practicing sports is perhaps one of the least easy. However, you can start small and take it easy .
A good starting point would be to opt for a sport that catches your attention or you like. You can also try sports such as cycling, swimming or running ; any of these options will bring benefits for health and glutes.
10. Change the Lifestyle
Both the start of a sport and changing the lifestyle result as less simple habits compared to those previously exposed. Despite this, they are recommendations that must be taken into account when taking care of the body in general .
Regarding the change in lifestyle, the ideal is to focus on a less sedentary life and with more moments of physical activity.
You must eat better, take care of your thoughts and plan the day to day.
This advice may seem general, but it will go a long way in strengthening your muscles, including those in your buttocks.
The contents of this publication are written for informational purposes. At no time do they provide or substitute diagnoses, treatments or recommendations from a professional. Consult your trusted specialist in case of any doubt and seek their approval before starting any procedure.