Brad Castleberry Workout Routine And Diet Plan: A Complete Guide
Brad Castleberry was born on June 10th, 1989, in the America. According to numerology, Bradly Castleberry's Life Path Number is 1. He is a fitness bodybuilder, social media influencer, and online fitness trainer based in America.
In this article, we have covered up about the Brad Castleberry workout routine and diet plan, offering you a complete guide that will enable you to surpass your fitness aspirations. By following this expert advice, you'll be well on your way to a healthier, fitter, and more confident you.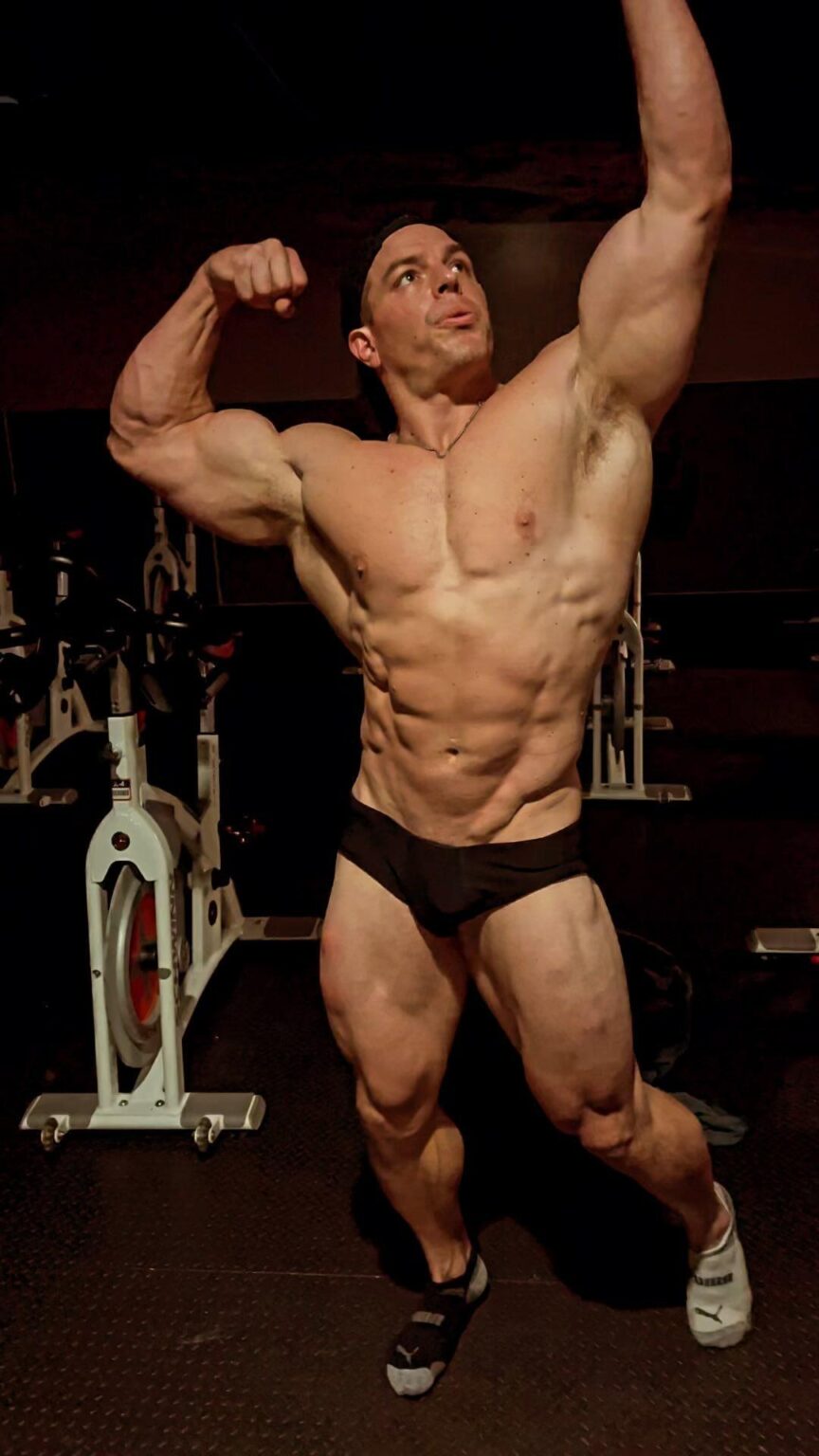 Brad Castleberry Bio
Brad Castleberry is a renowned fitness influencer and founder of the nutrition company Castleberry Nutrition, social media influencer, ex-football player, and bodybuilder known for his impressive physique and incredible strength.
Brad Castleberry workout routine and diet plan have been the subject of much curiosity and admiration among fitness enthusiasts. In this article, You will learn about Brad Castleberry's workout routine, exploring his training programs, exercises, and the diet strategies that Brad follows to maintain his impressive physique.
Current Stats
Full Name: Brad Castleberry
Weight
Height
Age
245 – 255lbs
(111.1 – 115.7kg)
5'10" (177.5cm)
34 years
Date of Birth
Era
Nationality
June 10th, 1989
2000, 2010, 2020
American
Workout Principles
Many people in the fitness industry know of Brad Castleberry because of the accusations that he uses fake weights and fake plates in his particularly heavy workout videos.
Brad Castleberry has consistently refuted these allegations, including accusations of using performance-enhancing substances. He challenged to ascertain the veracity of these claims with absolute certainty.
Despite Brad Castleberry's disdain for stretching due to its perceived time-consuming nature, he acknowledges the crucial role stretching plays in weight training.
Brad Castleberry Workout Routine
Brad Castleberry's training approach deviates from traditional bodybuilding methods. His workouts primarily focus on compound movements, which are effective in developing both strength and muscle mass.
Fitness bears immense importance in his life, and it's common to spot him either engaged in training or present at the gym. Following his routine, Brad dedicates himself to two workout sessions daily, ensuring a steady continuation of his progress and gains.
Incorporating active recovery days into his workout regimen, he allows his body to recuperate, enabling him to confidently increase weights for upcoming lifts and further enhance his physique. His social media posts portray him engaged in weightlifting, enjoying hikes with his children, and dedicating time to his gym sessions.
DAY 1: MONDAY –
Barbell back squat (3 sets, 7-9 reps)
Wide-Grip bench press (3 sets, 7-9 reps)
Wide-Grip pull-down (3 sets, 8-10 reps)
The wide-grip pull-down is one of Brad's favorite exercises; moreover he keeps training his back muscles to improve his overall physique and posture. He's constantly lifting weights and adding moves to his back workouts so he resembles his hero, Arnold Schwarzenegger.
DAY 2: TUESDAY –
Brad uses Tuesday as an active rest day, where he does complete 30 minutes of cardio workout, and Brad may spend this time on the treadmill or the exercise bike.
DAY 3: WEDNESDAY –
Barbell back squat (3 sets, 5-8 reps)
Deadlifts (3 sets, 5 reps)
Wide-grip bench press (3 sets, 5-8 reps)
Overhead barbell press (3 sets, 5-8 reps)
Wide-grip pull-downs (3 sets, 12-14 reps)
DAY 4: THURSDAY –
Another active rest day is on the agenda in the Brad Castleberry workout routine. He loves to play sports, exercise bike, and use the rowing machines
DAY 5: FRIDAY –
Barbell squats (3 sets, 5 reps)
Wide-grip bench press (3 sets, 5 reps)
Dumbbell rows (3 sets, 6 reps)
Leg curls (3 sets, 12 reps)
Wide-grip pull-downs (3 sets, 12 reps)

DAY 6: SATURDAY –
Brad Castleberry spends Saturday doing more active recovery; moreover, he may go for a hike or a run to shake out any muscle soreness. Living in San Diego means he could spend time outside after the workout.
DAY 6: SUNDAY –
On Sundays, Brad Castleberry gets back in the gym pursuing his bodybuilding career. Most people take Sunday off, but Brad prefers to hit the gym every day to complete his powerlifting.
Close-grip bench press (3 sets, 8 reps)
Deadlifts (3 sets, 5 reps)
TRX Rows (3 sets, 8-12 reps)
Brad Castleberry Diet Plan
Brad Castleberry appreciates the significance of maintaining a healthy diet, yet he doesn't obsessively scrutinize every morsel he consumes. His go-to delicacies encompass a range of protein-rich foods such as steak and potatoes, eggs, peanut butter, and his reliable protein powder.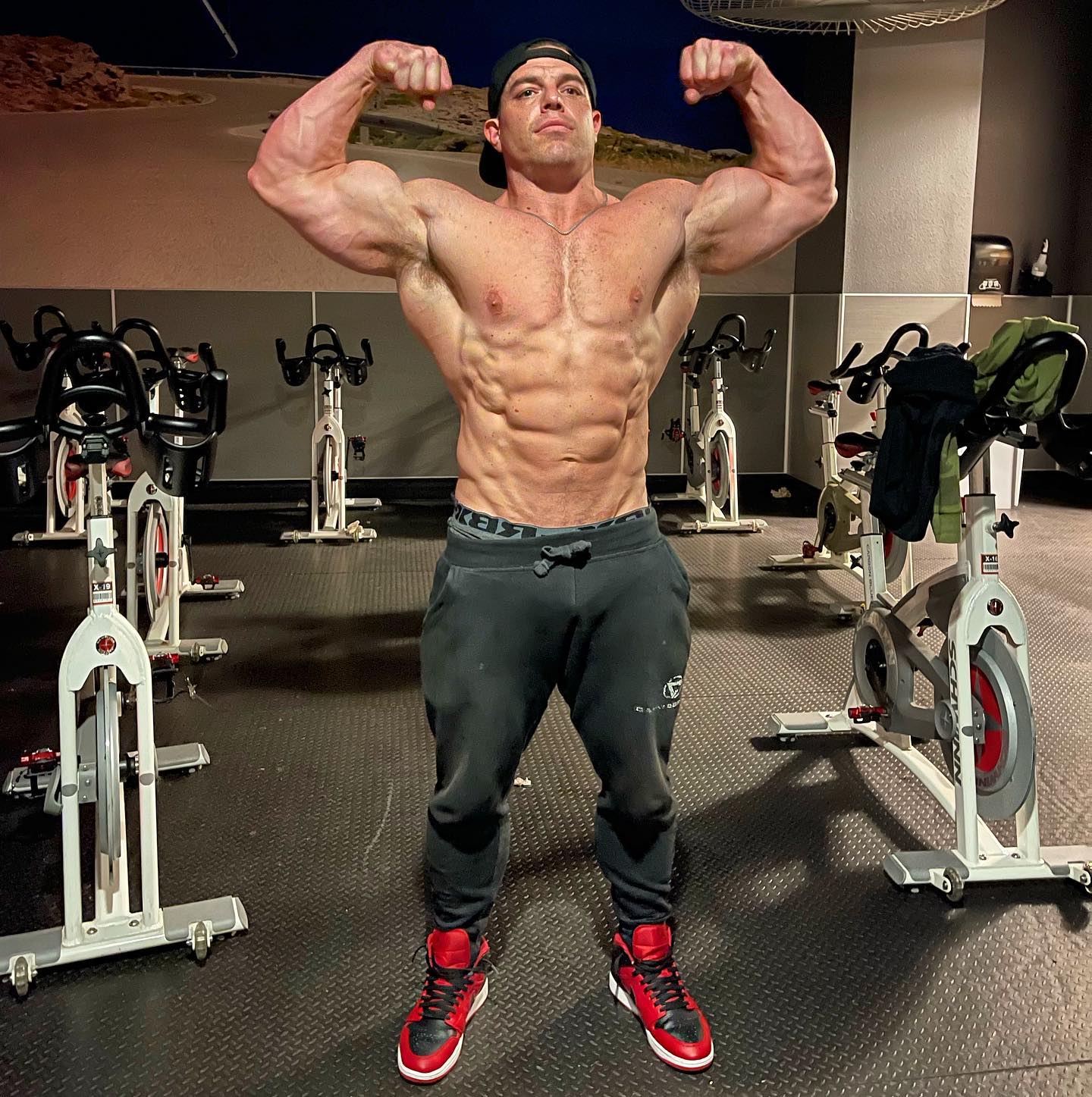 Here is Brad Castleberry's diet:
Brad Castleberry follows a disciplined eating routine of six meals per day. However, he also understands the importance of indulging in cheat meals from time to time to recharge his body after intense workouts. His social media is brimming with tantalizing images of the delicious food he consumes, making it effortless for his followers to adopt the Brad Castleberry diet.
Some of his favorite foods include:
Steak
Potatoes
Bananas
Almonds
Peanut Butter
Bread
Protein powder
Eggs
Oatmeal
Brussel sprouts
Here is Brad Castleberry's diet:
Meal 1
2 rounds of whole meal toast
5 poached eggs
2 medium bananas
Peanut butter
2 scoops of whey protein isolate powder
Meal 2
10 ounces potatoes
6 ounces tuna
Meal 3
6 ounces of steak
1 cup of brown rice
Handful of almonds
Meal 4
1 cup of oatmeal
6 ounces of grilled chicken
Brussel sprouts
Meal 5
1 can of tuna
Boiled potatoes
Green salad
Meal 6
Whey protein isolate protein shake
Brad Castleberry's Supplements
In addition to maintaining a nutritious diet, Brad Castleberry relies on clean supplements to attain his remarkable physique. Recognizing a void in the fitness industry, Brad established Castleberry Nutrition with the intention of bridging this gap through his range of supplements.
Here are a few supplements list that Brad is likely to take to help support his fitness goals:
BCAAs
Whey Protein
Carnitine
Caffeine
Turmeric
Ethnicity, religion & political views
Many peoples want to know what is Bradly Castleberry ethnicity, nationality, Ancestry & Race? Let's check it out! As per public resource, IMDb & Wikipedia, Bradly Castleberry's ethnicity is Not Known. We will update Bradly Castleberry's religion & political views in this article. Please check the article again after few days.
Bradly Castleberry Net Worth
Bradly is one of the richest Instagram Star & listed on most popular Instagram Star. According to our analysis, Wikipedia, Forbes & Business Insider, Bradly Castleberry's net worth $5 Million.
Brad Castleberry Workout Routine and Exercises
While we have conducted thorough research on Brad Castleberry's diet plan and workout routine, it is important to note that this article does not provide an exact replica of his workout routine. Instead, offers a broad overview of Brad's training methods for bodybuilding competitions, drawing from his own insights and input from industry experts.
View this post on Instagram
Being an online trainer and fitness influencer, Brad Castleberry possesses profound knowledge of the precise movements and exercises required to achieve his desired results with utmost effectiveness.
Conclusion
So this was all about Brad Castleberry's workout routine and diet plan. Brad hasn't only worked towards developing his physical strength. also paid great attention to building up his mental strength.
Brad's positive attitude, muscle gains, and dedication to the sport have earned him an impressive online community.
If you find yourself inspired to give his workout routine a shot, it's crucial to mentally prepare yourself to stick with it. We can guarantee that emulating his approach will undoubtedly help you achieve the body you've always fantasized about obtaining.
Brad Castleberry Workout
User Ratings (

2

Votes)

9.7