Demi Bagby Bio
Born on January 10, 2001, Demi Brooke Bagby, widely recognized as Demi Bagby in the realm of social media, is a multifaceted American figure excelling in CrossFit athlete, bodybuilding, motivational speaking, YouTube content creator, social media influencer, entrepreneurial endeavours, and modelling. Her ascent to fame commenced with the posting of her intense and extraordinary workout sessions on the YouTube platform.
Demi Bagby, born on January 10, 2001, hails from a Christian family that resides in San Francisco, California. Her parents, Riza Bagby and Forlan Bagby, have been reported by various unverified sources, with her mother being a homemaker and her father employed at a local San Francisco store.
| | |
| --- | --- |
| Real Name | Demi Brooke Bagby |
| Stage Name | Demi Bagby |
| DOB (Age) | January 10, 2001 (22 years old) |
| Height | 4'11' feet (150 cm) |
| Weight | 52.2 Kg (115 Lbs) |
| Net worth | $2-3 Million |
| Nationality | American |
| Address/Residence | San Diego, California |
| Total Views | TikTok: over 62.8M views |
| | YouTube: 113,154,606 views |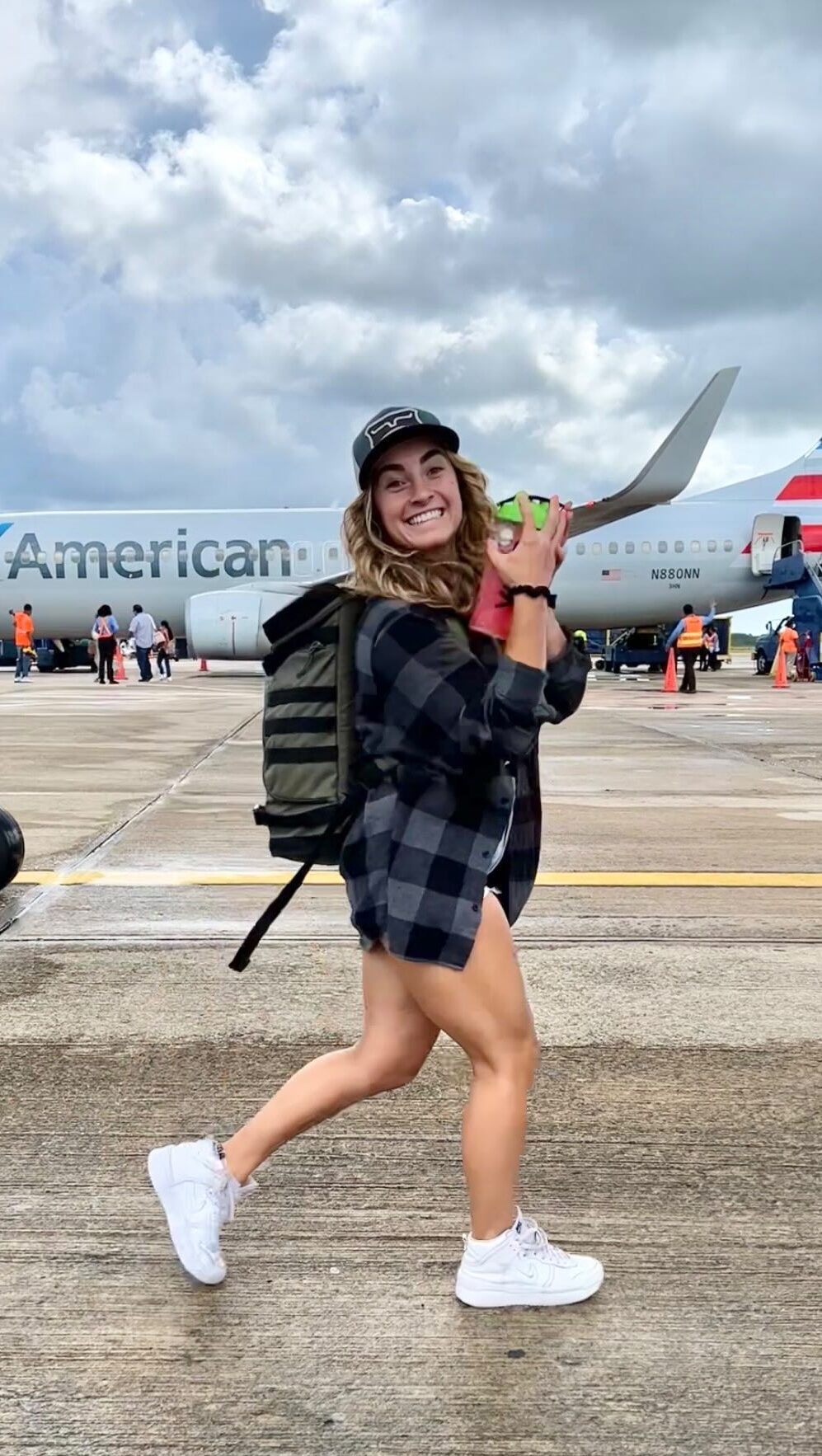 Demi holds the position of the youngest among her siblings, with two older brothers, Devon, who pursues acting, and Damian, and an elder sister named Desire, who practices law. However, scant details are available regarding Demi's education and personal life.
Read also: Vladislava Galagan Workout & Diet
What does Demi Bagby's workout routine look like?
While we've looked into Demi Bagby's diet and workout routine, This article gives you a basic understanding of what Demi usually does when getting ready for a CrossFit competition. The information comes from what Bagby's has shared in interviews, and that people in the industry have said.
Demi uses social media platforms like Instagram, Tiktok and YouTube channels to share workout tips for beginners, and how she stays motivated.
Demi Bagby Workout Routine
Demi Bagby combines cardio and strength training to enhance her core strength and boost her overall muscle size. She's passionate about calisthenics, plyometrics, and CrossFit routines, which involve adding strength-focused exercises using minimal equipment.
To make the most of her gym sessions, Demi engages in workouts that include exercises like the ones mentioned listed below:
Monday – Calisthenics
L sits (hold for 45 seconds)
Push ups (as many reps as possible in 45 seconds)
Squats (as many reps as possible in 45 seconds)
Kettlebell swings (as many reps as possible in 45 seconds)
Leg raises on a pull-up bar (as many reps as possible in 45 seconds)
Pull ups (as many reps as possible in 45 seconds)
Repeat 3 times.
Tuesday – Muay Thai training
2-4 mile run on the treadmill or outside
Jump rope or battle rope (3 sets, 90-100 reps)
Shadowboxing (3 sets, 20-25 reps per side)
Bag work (3 sets, 1-minute intervals)
Pad work or sparring (3 sets, 50 reps)
Demi wraps up her Muay Thai training workout with some stretching and meditation.
Wednesday – Yoga
Demi strengthens her core through weekly yoga sessions. Here are few exercises of the kind of yoga routine she does
Downward dog (hold for 10 breaths)
Warrior II (hold for 5 breaths)
Crescent lunge (hold for 5 breaths)
Triangle (hold for 10 breaths)
Tree pose (hold for 5 breaths)
Plank hold (hold for 10 breaths)
Low plank (hold for 5 breaths)
Half-pigeon pose (hold for 10 breaths on each leg)
Upward facing dog (hold for 10 breaths)
Seated forward hold (hold for 5 breaths)
Thursday – Surfing
While Demi enjoys working out at the gym and at home, there are times when she simply craves the beach and catching waves, turning it into her workout of the day.
Surfing has been one of her enduring passions, as it offers a comprehensive full-body workout. This engaging activity demands focused attention and effectively employs her body weight for performance.
Friday – Calisthenics Workout
Demi's preferred exercise method for developing lean muscle and endurance is callisthenics.
L sits (hold for 45 seconds)
Squats (as many reps as possible in 45 seconds)
Leg raises on a pull-up bar (as many reps as possible in 45 seconds)
Push ups (as many reps as possible in 45 seconds)
Kettlebell swings (as many reps as possible in 45 seconds)
Pull ups (as many reps as possible in 45 seconds)
Saturday – Cardio
Demi Bagby maintains a consistent training routine, seamlessly integrating workouts into her daily activities through exercises she enjoys. On Saturdays, she either goes for a long run on the beach accompanied by her dog or prefers a ride on the exercise bike.
Sunday – CrossFit Workout
Being a CrossFit athlete, Demi ensures she includes at least one CrossFit-style workout in her weekly routine. Demi particularly favours certain CrossFit movements, which include:
Clapping ring pushups (2 sets, 5 reps)
Muscle-ups (2 sets, 5 reps)
Backflip wall balls (2 sets, 5 reps)
Backflip burpees (2 sets, 1-5 reps)
Flag raises (2 sets, 5 reps)
Pistol squats (2 sets, 5 reps on each leg)
One arm toes to bar (2 sets, 5 reps on each arm)
Bar rope climb (2 times through)
Demi Bagby Abs Workout
Demi also perform the 7 MINUTE AB WORKOUT with No Equipment on youtube to give free tips of her fans.
Single leg raises
Bicycle Kicks
Leg raise w reverse crunch
Plank Side to side
Leg raises w hip lift
Oblique Crunch
Full Body Crunch
Demi Bagby's Diet Plan
Demi nourishes her body for demanding workouts and lean muscle growth by consuming complex carbohydrates, healthy fats, fruits, vegetables, and lean protein. Despite her fondness for ice cream, she adheres to a well-rounded diet to sustain her remarkable physique.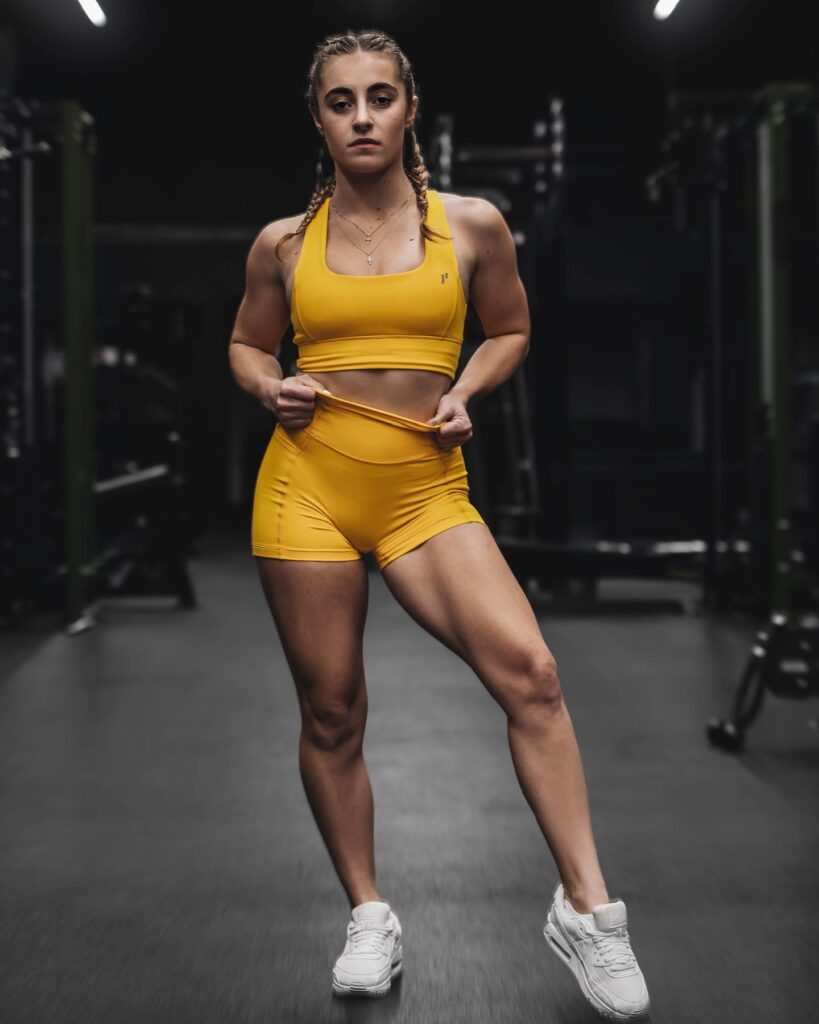 Demi places importance on hydration, ensuring she drinks water consistently throughout the day and during her gym workouts.
Here is Demi Bagby's diet:
1. Breakfast
Whole grain oats
Fresh fruit
Scrambled eggs
2. Lunch
Grilled chicken
Brown rice
Steamed vegetables
3. Dinner
Grilled salmon
Steamed vegetables
Brown rice
Supplements
Demi Bagby relies on a few supplements to achieve her fitness goals and to support her nutrition plan.
Demi Bagby Net Worth
Demi Bagby's estimated net worth is between $2-3 million, as stated by Celebrity Net Worth. While her primary income stems from her active presence on social media, where she engages in brand promotions, advertisements, and sponsored content.
Life Changing Demi Bagby Accident
In a YouTube video from 2014, Demi met up about an incident during the cheerleading misstep and fell badly hurt her back. This injury was so serious that she was paralyzed & had to stay in bed for more than three months.
At that time, she even thought she might have to use a wheelchair for the rest of her life.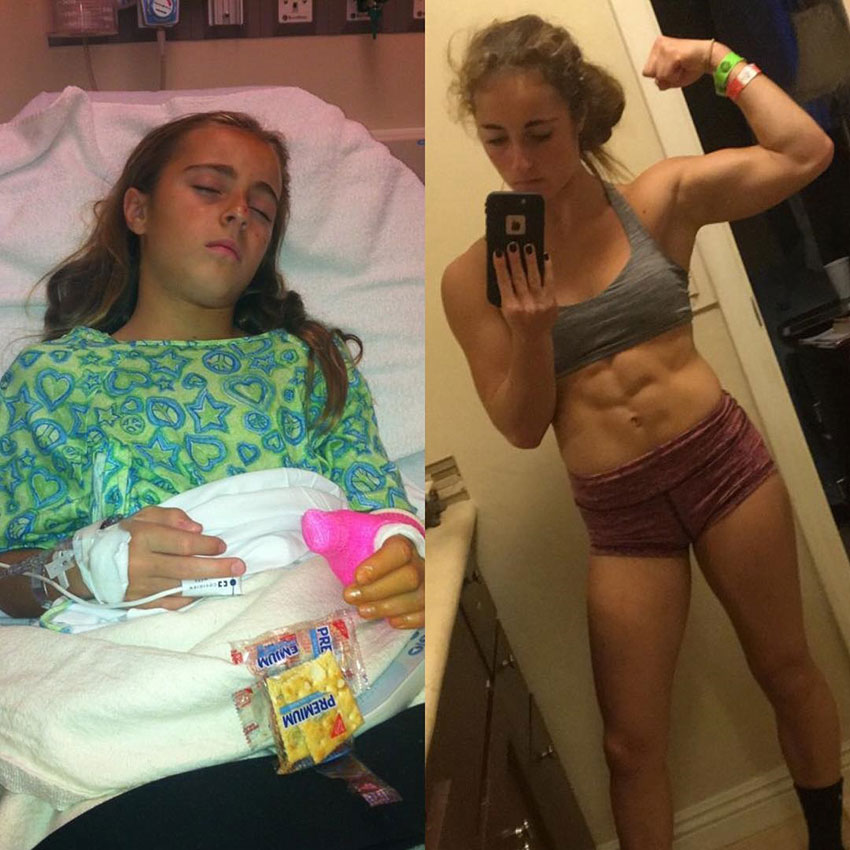 While she was recovering, Demi developed a keen interest in CrossFit and calisthenic athletes. It was during this time that Demi made a personal promise – if she could regain the ability to walk, she was determined to immerse herself in these very sports. Reflecting on this pivotal moment, Demi shared:
"I saw videos of people online doing CrossFit, and calisthenics, and all these fun kind of workouts, and I told myself if I was ever able to walk again that I'd be determined to live it everyday, and just learn new things everyday".
Demi Bouncing Back
Demi faced a tough struggle to overcome her back injury. However, she eventually emerged victorious, Proving wrong all the doctors who said that she would never walk again.
Demi began chasing her CrossFit dreams only one year after her injury.
Yet, she encountered a hurdle along the way. Initially, things didn't quite go as planned, and Demi struggled with certain exercises. However, her unwavering determination paid off, gradually allowing her to master more advanced movements, including muscle-ups.
Present Day
Demi overcame a potentially life-changing event to become an inspiration to many people across the world. In the process, she also became a social media celebrity and established CrossFit athlete.
Putting in diligent effort to establish her reputation in CrossFit, Demi achieved an impressive 23rd worldwide ranking in her age group in 2016. This accomplishment provided her with a solid foundation to thrive in her CrossFit journey.
Conclusion
Through her career and coaching business, Demi Bagby has been a source of inspiration for many, encouraging individuals to adopt healthy lifestyles by emphasizing the importance of fitness and nutrition. Her unwavering dedication to helping others achieve their fitness goals has earned her a reputation as an authority in the fitness industry. Demi Bagby's followers admire her for not only her expertise but also her positive outlook and infectious enthusiasm, making her a beloved figure in the fitness community.
Familiar with conquering challenges, she serves as a source of motivation and inspiration for her global online fitness community.